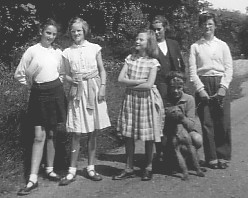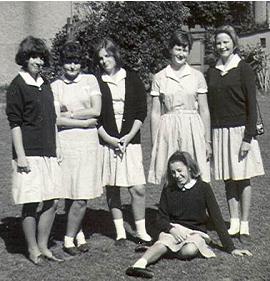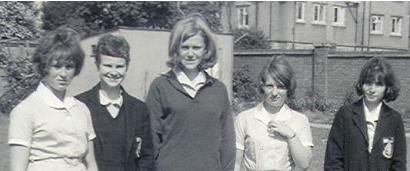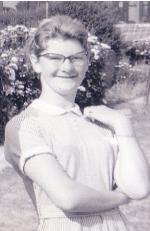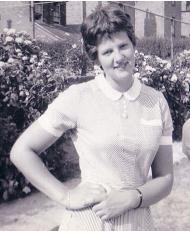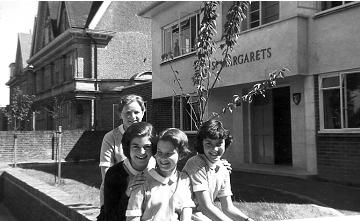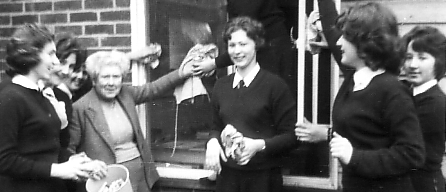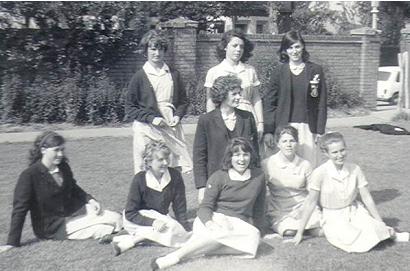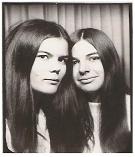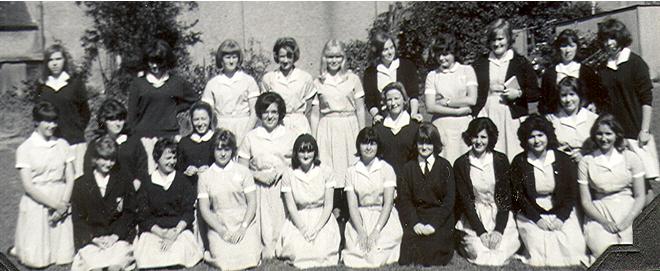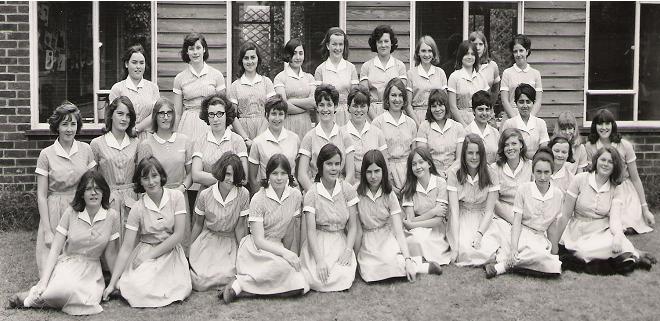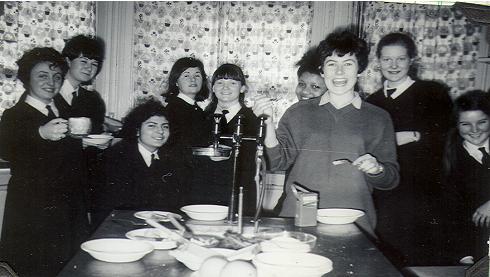 Ann Lovick, Mandy Gibbs, Judy Irvine and Helen Parsons outside the School Hall in Grimston Gardens.



Shrove Tuesday 1966
Below

:

Science students in the chemistry lab in the basement of the former Junior School in Earl's Avenue, using their chemistry skills to make pancakes.
L-R: Penny Jeggo, Jean Bristow, Fairy Cohen, Sandra Lewis, Cherry Pettifer, Grace Prest, Penny Clarke Lens, Andra Mount, Rosemary Hudleston
.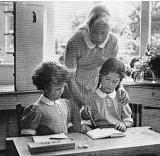 Sally Topham, Caroline Thomas (her birthday outing to Lyminge Forest), Trudie Waters of St Mary's Convent and Caroline's neighbour, Susan Bristow, Jane Fulcher with Dog, Elizabeth Harrison.

Elizabeth Harrison ('Harry')

Miss Maggs shows the Upper 5th how to clean a window in February 1961

Sherrian Rewell and Julia Parker-Jones

An older Junior helping
the little ones, 1959

July 1964. L-R: Lindsay Boyce, Susan Rogers, Vivienne Moncrieff, Jean Bristow, Caroline Young, sitting: Caroline Cable.



1964 Lesley Day, Jocelyn Corrall, Susan Barker, Elvira Brown, Fiona Shurrock

Upper 5th, summer 1965
L-R, front row: Susan Weston, Patricia Stevens, Lesley-Ann Haining, Margaret Williams, Sherrian Rewell, Julia-Parker-Jones, Katie Cleghorn, Rosemary Hudleston, Margaret Blakey, Susan Shepherd, Elizabeth Lock, Diane Trice.
Centre row: Jane West, Ann Koettlitz, Shirley Shaw, Judy Machol, Bridget Ratcliffe, Susan Peck, Avril Champion, Mary Cope, Jean Williams, Shoreh Etemad, Navabeh Pezeshkan, Jenny Lodge, Elizabeth Maylam.
Back row: Belinda Weaver, Vanessa Barrett, Tulin Alkpaya, Nurten Irfan, Rosemary Dyke, Jeannette Ross, Larch Kup, Margaret Baker, Rosemary Clinton, Ann Smith.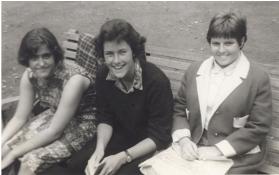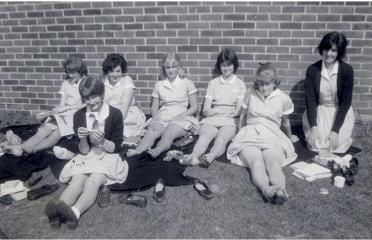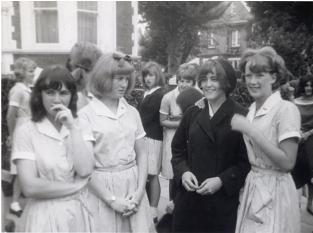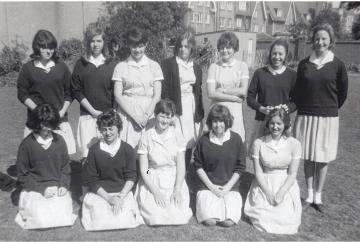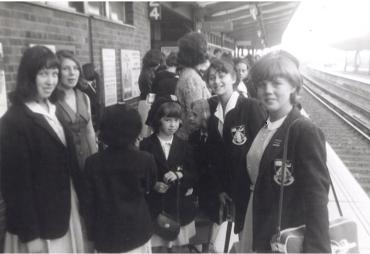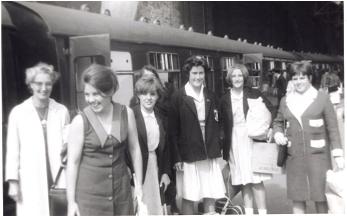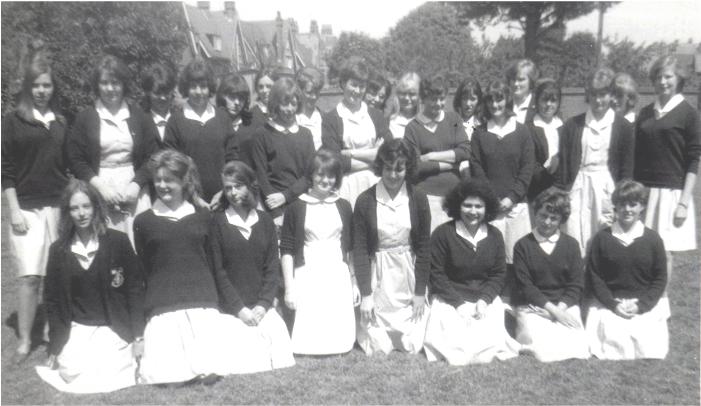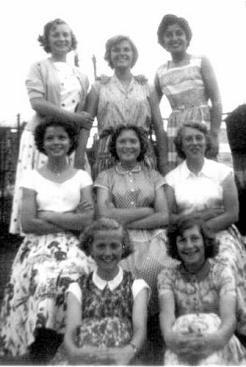 This beautifully clear collage of photos taken between 1954 and 1956 was sent in by Elizabeth Briscoe-Smith. Left to right: Susan Castle, Gloria Cosham, Shahla Sadr, Hilary Hunter-Smith, Kay Sheppherd, Janet Morris, Phyllis Marsh, Gillian Latham, Alison Clarke, Amina ?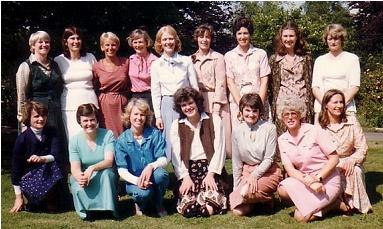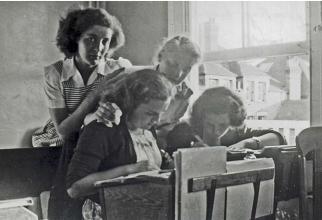 Above: 1949 Dorothy Hanley, June Bonniface, Valerie Bainbridge, Jenny Day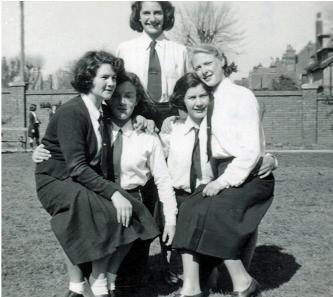 Right: Jill Burt at top, L-R: Jennifer Day, Gillilan Harvey, Rosemary Voisin, June Bonniface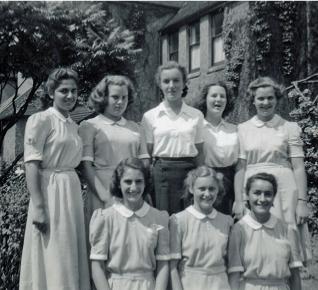 Left: 1949 Back row - Jaleh? Valerie Bainbridge, Gillian Harvey, Jenny Day, Valerie Castle. Front row: Jil; Burt, Janet King, Guitty Azarpey.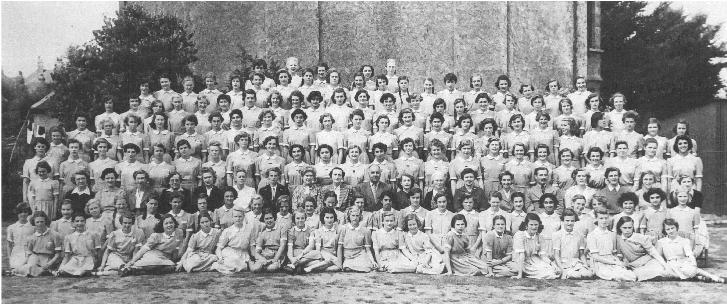 Below: Senior School 1952